The Permeability of Laminates
<>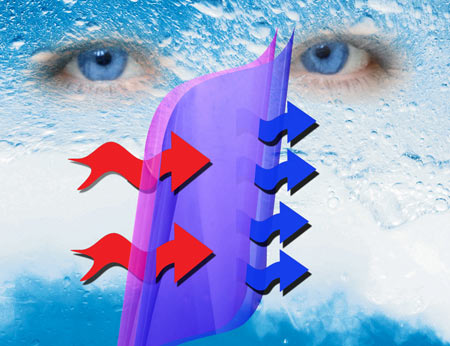 Laminated materials are in widespread use across almost every industry in the world - from thin films that are bonded together to change their properties through to your building's walls and from electronic components to coated paper and the clothes you wear. The permeability of the laminate controls many of the most critical properties of the finished product.
Getting the permeability wrong causes missiles to fail, machines to jam, drugs to loose potency and printers to jam. And that's where Versaperm's latest generation of permeability measurement equipment comes in.
Measuring permeability has traditionally been expensive and time consuming – but now it can take Versaperm's equipment as little as thirty minutes to produce reliable results for some materials and gasses.
Accuracies are in the Parts Per Million (PPM) range, (PPB for some gasses and materials) and the equipment can measure several samples at a time. It is easy to use, needing at most minimal training.

The equipment can be used on huge range of materials and most gasses – including water vapour, oxygen, Helium, Hydrogen CO2 and even hydrocarbons. It can measure the permeability of enclosures, materials, seals, valves, coatings and even finished products.
As well as manufacturing the instruments, Versaperm also offers a permeability based laboratory service for companies that need to test samples on an irregular basis.
Please send any sales enquiries to Christopher Roberts, Versaperm Limited ,
10 Rawcliffe House, Howarth Road, Maidenhead, Berkshire, SL6 1AP, UK
e.mail info@versaperm.co.uk Web http://www.versaperm.co.uk
For further Press Information please contact Gerry Palmer @ the Palmer & Rose Partnership.
Fax 0871 528 2723, Tel 01494 637499,
e.mail gerry@palmer-rose.co.uk.