PRESS RELEASE
How To Overcome One Of The Biggest Causes Of Automotive Failures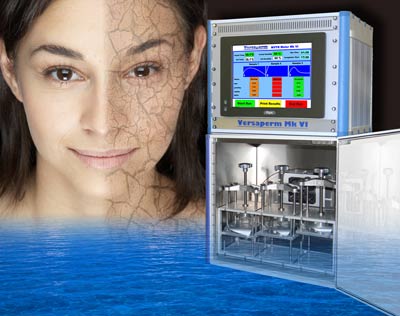 Versaperm has introduced a new range of very precise sensors for its automotive testing system which can not only check for any leakage (ie permeability) of hydrocarbons, but now also can check against CO2, water vapour, and virtually any other vapour.
This is particularly important as, amongst other tests, it can check "waterproof" enclosures in automobiles against possible water damage that would cause problems in electronics systems, as well as generally checking against leakage of fuel or exhaust gasses.
Versaperm's new permeability measurement system can perform all of these tests both quickly and, precisely. It can produce results that are accurate in the PPM (Parts Per Million) range in as little as 30 minutes for some materials. The new Versaperm system can be used on material samples, finished components or complete assemblies.
Conventional tests on materials, tanks, pipes, seals and components are laboriously slow and expensive, taking days, weeks or even months - and even then they are often neither accurate nor consistent. To overcome this, Versaperm has produced an upgraded version of its vapour permeability measurement system, with a new sensor range, that allows measurement under a wide range of physical conditions.
The equipment is simple to use, requiring, at most, minimal training to achieve fast, accurate and repeatable results.

Versaperm also offers a quick turnaround laboratory testing service for companies that test too few samples to make the purchase of equipment viable.
ENDS
Please send any sales enquiries to Christopher Roberts, Versaperm Limited ,
10 Rawcliffe House, Howarth Road, Maidenhead, Berkshire, SL6 1AP, UK
e.mail info@versaperm.co.uk Web http://www.versaperm.co.uk
For further Press Information please contact Gerry Palmer @ the Palmer & Rose Partnership.
Fax 0871 528 2723, Tel 01494 637499,
e.mail gerry@palmer-rose.co.uk.