The Shelf Life Of Drugs, Drinks
And Anything Else In Tubs Or Bottles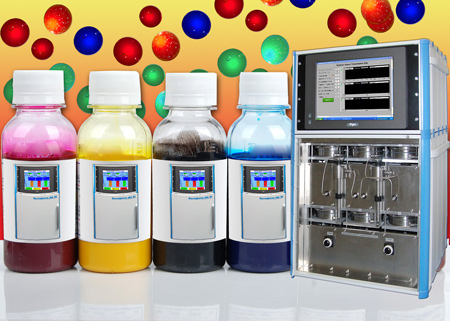 Click on the image to download a print quality scan
Versaperm has introduced a version of its Permeability Meter for the caps and closures that seal bottles and tubs. The water vapour, Oxygen, CO2 and aromatics that seep through these seals can slash the shelf-life of the products and medicines they contain.
Producing seals for plastic, metal or glass containers in tubs, vials, bottles, cans, jars, tumblers, jugs pails and drums is a tricky business. Not only can over-tightening actually allow more vapour through, but the material used for the seal is critical as both a physical barrier against liquids and for preventing the flow (permeability) of vapours through it.

With Versaperm's Permeability meter it is easy to measure this to a high accuracy –in the PPM (parts per million) or PPB (parts per billion) range depending on the vapour under test. The instrument can measure samples of the material, the seal and the complete finished container as a whole.
Results can be achieved in as little as 30 minutes for some vapours and materials and measurements can be made with respect to water vapour, Oxygen, CO2, and most other vapours, including aromatics.
As well as manufacturing the instruments, Versaperm offers a vapour permeability laboratory service for companies that need to test samples on an irregular basis.
ENDS

Please send any sales enquiries to Christopher Roberts, Versaperm Limited ,
10 Rawcliffe House, Howarth Road, Maidenhead, Berkshire, SL6 1AP, UK, Tel: +44 1628 777668,
e.mail info@versaperm.co.uk Web http://www.versaperm.co.uk
For further Press Information please contact Gerry Palmer @ the Palmer & Rose Partnership. Tel 01494 637499, fax 0871 900 3898 e.mail gerry@palmer-rose.co.uk.