PRESS RELEASE
The Vapour permeability of plastics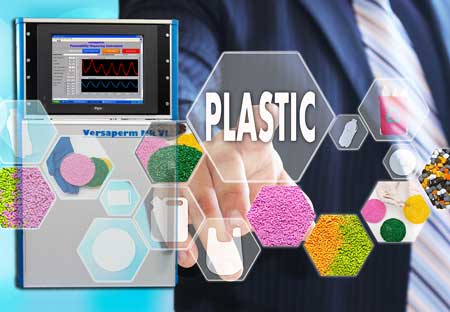 Click on the image to download a print quality scan
Most plastics form excellent liquid barriers but when it comes to vapours the permeabilities become far more variable and considerably less predictable.  This is a good thing as letting certain gasses flow through materials opens up a huge range of applications – including modified atmosphere packaging, breathable textiles and both building and construction materials. Indeed nearly every industry worldwide makes use of the vapour permeability properties of materials in some way.
Precise values are often critically important to the application and Versaperm's equipment systems can measure vapour permeability under an extremely wide range of environmental conditions for every gas in general use  - including water vapour, hydrocarbons, oxygen, carbon dioxide and nitrogen.  Measurements are fast and precise with accuracies in the parts per million (PPM) to PPB ranges.   
Additionally, as well as measuring the vapour permeability of standard material samples, the Versaperm system can also measure the values for components, enclosures, finished products and even entire systems where appropriate.
The equipment is easy to use requiring only minimal training and, as well as recording the results, they can be fed straight into a database or quality control system.
A technical consultancy and laboratory-based permeability testing service is also available from Versaperm for companies that don't have the volume throughput to require a dedicated instrument.
ENDS
Please send any sales enquiries to
Versaperm Ltd: 10 Rawcliffe House, Howarth Road, Maidenhead, Berkshire, SL6 1AP, UK,
e.mail: info@versaperm.com Web: www.versaperm.com
UK Tel: +44 (01628) 777668
USA Tel +011 (617) 500-8607
For Further Press Information please contact:
Gerry Palmer @ the Palmer & Rose Partnership
Tel 01494 637499 
e.mail gerry@palmer-rose.co.uk