Versaperm teams-up with Gemco to solve packaging-life problems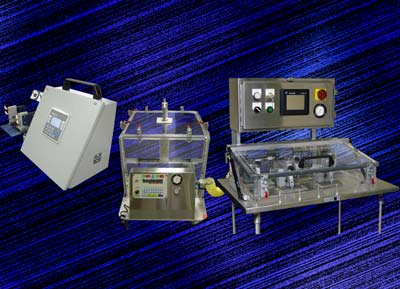 Click on the image to download a print quality scan
Versaperm, already a technology leader in the critical packaging area of vapour permeability testing, has been awarded the European sales and servicing agency for US based packaging seal and seam testing equipment company General Methods Corporation (GEMCO). Gemco is also taking on sales and servicing of Versaperm equipment in the USA.

Both companies work in the food, pharmaceutical and medical marketplaces and both supply packaging testing equipment that's designed to allow companies to maximise the shelf-life and freshness of their products. GEMCO concentrates on seal strength and integrity, whilst Versaperm focuses on the ability of vapours, (such as water vapour, oxygen and CO2 etc), to flow in and out of the packaging as a whole.

GEMCO offers a variety of test equipment that verifies the integrity of seams of over-wrapped or bagged/boxed products where seal integrity is essential.

"It is an almost perfect match" said Versaperm MD Chris Roberts "both companies address different aspects of the same problem of extending shelf-life, eliminating contamination and preserving product freshness. Added to that we both take a very similar approach, developing, designing and manufacturing our own leading edge solutions, and we both service and maintain our own products as well – which are often already side-by-side each other on the same factory floor or company laboratory."

Gemco went on to say "We realized that companies in the food and pharmaceutical industries both want to keep their goods contamination-free and in as perfect a state as possible, it makes good sense for us both to work together as this way we can supply our customers with complimentary equipment that is dedicated to solve their packaging life problems."
ENDS
Please send any sales enquiries to Christopher Roberts, Versaperm Limited ,
10 Rawcliffe House, Howarth Road, Maidenhead, Berkshire, SL6 1AP, UK, Tel: +44 1628 777668,
e.mail info@versaperm.co.uk Web http://www.versaperm.co.uk
For further Press Information please contact Gerry Palmer @ the Palmer & Rose Partnership. Tel 01494 637499, fax 0871 900 3898 e.mail gerry@palmer-rose.co.uk.