PRESS RELEASE
When Water Must Not Get In
and O-rings, Seals, Mastics & Enclosures Must Not Fail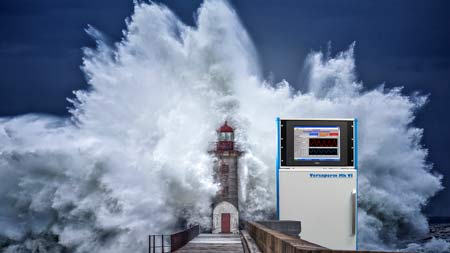 There are occasions when a failing seal is not too much of a problem, but there are also mission-critical occasions when they must not fail – and every stage between the two.  In all of these cases seals, O-rings, mastics & enclosures are designed to keep things either in, or out.  The most common problem is not liquids – but their vapours as these can pass straight through solid barriers and seals that keep the liquids out, sometimes almost as if the seal was not even there!

Versaperm's latest vapour test instrumentation can identify and measure this for water, grease, CO2, oil, solvents and every other vapour in general use. This allows designers and manufacturers to design or specify materials and effectively eliminate the problem in any specific situation.  It also enables QC departments to check that neither incoming materials, out outgoing products or manufacturing processes have not drifted out of their specifications.

A single manufacturing process, such as forming, can alter a material's permeability to vapours by a factor of four times!
In many cases the new Versaperm equipment takes just 30 minutes to do this and achieve results in the PPM (Parts per Million) or PPB range and can optionally measure several samples, seals, enclosures or products at a time. 
The company also runs consultancy and laboratory services that offers advice on permeability in complex cases or where the volume or logistics does not mandate a dedicated instrument.

ENDS
Please send any sales enquiries to
Versaperm Ltd: 10 Rawcliffe House, Howarth Road, Maidenhead, Berkshire, SL6 1AP, UK,
e.mail: info@versaperm.com Web: www.versaperm.com
UK Tel: +44 (01628) 777668
USA Tel +011 (617) 500-8607
For Further Press Information please contact:
Gerry Palmer @ the Palmer & Rose Partnership
Tel 01494 637499 
e.mail gerry@palmer-rose.co.uk