WATER VAPOUR CONTROL DRAMATICALLY BOOST
SHELF LIFE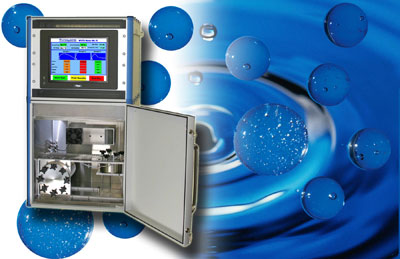 Click on the image to download a print quality scan

Water vapour is extraordinarily invasive and the food wastage it causes has been estimated to cost hundreds of millions of pounds a year. Packaging that uses suitable permeability materials can substantially extend product life, prevent products drying-out, over-hydrating, and considerably reduce this waste.
Far and away the most critical factor is water vapour – and vapour permeability experts Versaperm have introduced a new generation of instrumentation to measure this for the food and packaging industries.

The Versaperm WVTR (Water Vapour Transmission) MK VI meters' highly automated computerised control can cope with several samples at a time - and still give a reading in as little as 30 minutes for some materials. The conventionally gravimetric measurement technique takes several days and gives significantly less accurate / reproducible results.

The MK VI gives results that can be accurate to better than one part per million (with some samples a few parts per hundred million). Sensitivities are typically in the range 0.05 - 3200g/m²/day.
As well as vapour transmission, the equipment can be used to measure the Equilibrium Relative Humidity (ERH) of foods. Versaperm also operates a laboratory service for companies where the volume or logistics of measurements does not demand a dedicated instrument.

ENDS

Please send any sales enquiries to Christopher Roberts, Versaperm Limited ,
10 Rawcliffe House, Howarth Road, Maidenhead, Berkshire, SL6 1AP, UK, tel: +44 1628 777668
e.mail info@versaperm.co.uk Web http://www.versaperm.co.uk
For further Press Information please contact Gerry Palmer @ the Palmer & Rose Partnership. Tel 01494 637499, fax 01494 452630, e.mail gerry@palmer-rose.co.uk.