Are Your Cosmetics Still On The Shelf?
<>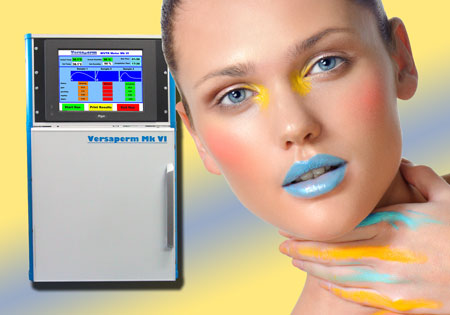 Along with the growing consumer understanding of the shelf life of cosmetics (which now gets 2.6 million hits on Google!) comes the need to extend this life, preferably without changing your formulation or ingredients. Surprisingly, this may not be as difficult as it sounds as paying a little attention to the container and, critically, the material from which it is made, can make a dramatic difference.

The answer lies in the technological area of vapour permeability, which controls the way aromatic volatiles and moisturisers are retained, and also the way water and oxygen are kept out to prevent the growth of micro-organisms. The way to do this comes using Versaperm's newest permeability measurement equipment, which leads to the correct choice of materials and container design. This can also help preserve the cosmetic's delicate unsaturated lipid bonds, which easily turn rancid creating unpleasant smells.

Versaperm's equipment can measure both the permeability of both the casing material and the finished container - which can easily become over four times less effective due to the manufacturing process.

Versaperm's instrument allows the most appropriate materials and manufacturing processes to be chosen and quality checked. The system can be configured for water vapour, as well as oxygen, solvents, aromatic volatiles and most other gasses.
Accuracy is easy to achieve and is typically in the parts per million range, (parts per billion for some gasses and materials). The permeability is critical not just in preserving the cosmetics, but also for marketing factors such as the printability of the container.

The meter can be used on an exceptionally diverse range of materials and containers including bottles, tubs, tubes, sachets, foils and laminates. It can be used for product development and quality control. Versaperm also offers a consultancy and a permeability laboratory service for companies that only need to test samples on an irregular basis.
ENDS

Please send any sales enquiries to Christopher Roberts, Versaperm Limited ,
10 Rawcliffe House, Howarth Road, Maidenhead, Berkshire, SL6 1AP, UK
e.mail info@versaperm.co.uk Web http://www.versaperm.co.uk
For further Press Information please contact Gerry Palmer @ the Palmer & Rose Partnership.
Fax 0871 528 2723, Tel 01494 637499,
e.mail gerry@palmer-rose.co.uk.