How to Improve Coatings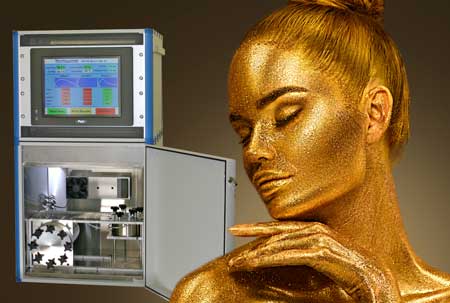 A vast assortment of films and coatings can be used to protect or enhance anything from sheet metal to sunglasses or from pipelines to paper & plastics.  But, very often, the critical factor is the same thing - vapour permeability. It is the permeability this that stops damaging vapours from reaching through the coating to the surface.  Coatings with the wrong permeability cause products and surfaces to fail and equipment to leak and under-perform.

Versaperm's vapour permeability system makes measuring quick, simple and accurate. It is easy to use and requires only minimal training, yet it can produce results not just for water vapour and oxygen but for any other non-proscribed gas – including hydrocarbons and gas mixtures.
The results are accurate in the Parts Per Million (PPM) to PPB ranges and it can control environmental conditions such as saturation, temperature, pressure, diurnal and other cycles. It allows users to test both simple and multi-layer fabrics as well as being optionally able to measure several samples, components or finished products at the same time.
The system is equally at home in either product development or quality control environments.
A permeability testing service is also available from Versaperm for companies that only need occasional testing.
ENDS
Please send any sales enquiries to
Versaperm Ltd: 10 Rawcliffe House, Howarth Road, Maidenhead, Berkshire, SL6 1AP, UK,
e.mail: info@versaperm.com Web: www.versaperm.com
UK Tel: +44 (01628) 777668
USA Tel +1 (617) 855-7477
For Further Press Information please contact:
Gerry Palmer @ the Palmer & Rose Partnership
Tel 01494 637499 
e.mail gerry@palmer-rose.co.uk