The Permeability, Breathability and Waterproof-ness of Sports Clothing Textiles (Technical Textiles) - BSI BS EN ISO 15496
Sports clothing needs to be both waterproof and breathable. Vapour permiable textiles allow this to happen - they are a barrier to liquid water, but allow water vaport to pass through. Sometimes they need to be windproof as well and this requires different permiabilities for different gases.
Measuring and understanding the permeability are essential if the sport, or technical, textile is to function properly.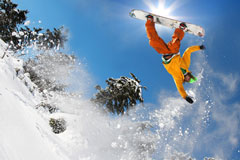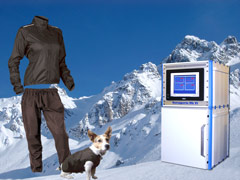 The permeability value depends somewhat on the individual sport.and fabrics suitable for thes applications require the correct permeability for several gases.
There are two main physical processes that can produce breathable (vapour permiable fabrics):-

Coatings and laminations: these Hydrophobic microporous materioals have pores that are to small for liquid water to pass through, Water vapour, however, has amolecular structure times smaller than liquid water - enabling the vapour to floww through "micro pores".
Chemically: Hydrophillic (attracts water) / non-porous laminations and coating transmit water vapour by chemical diffusion. Positively charged water molecules is positively charged are attracted to the negativly charged Polyurethane via its intermolecular gaps until the water vapor passes all the way through.
Typically, permeable sports fabrics tend to be plain weaves with yarns coated with a durable water repellent (DWR) finish. Many also have a microporous or monolithic film, coating, or a bicomponent combination. Measuring the permeability of such fabrics has historically been fraught with difficulties, with different equipment producing wildly different results – often by as much as 4-500%.
We offer two very different systems to measure the vapour permeability of technical or sports textiles.

Gravimetric: this is designed around a high quality solid acrylic water bath that reduces critical thermal losses and is the original method and thus often quoted in standards. This system is designed around, and fully compliant with, ISO 15496.
We also produce an instrumental based systemthat was developed from our experience measuring very low water vapour permeability rates. This provides us with the ability to perform breathability testing on fabrics and textiles such as Gore-TexTM. Our Instrumental system produces results far more quickly (normally within hours as opposed to days or weeks depending on the sample under test).

We also offer a laboratory testing service for companies where the throughput is not high enough to warrant dedicated equipment, as well as a technical consultancy.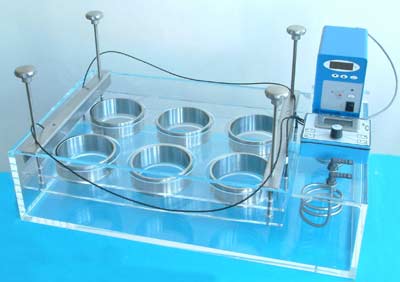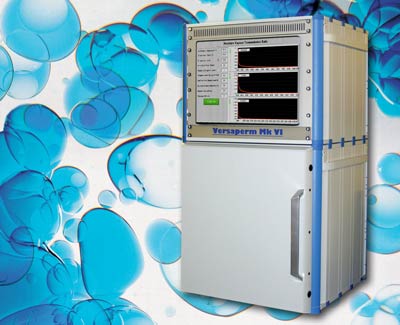 Click here for a press release on textile permeability testing
Click here for ISO's 15496:2004 standard on "Textiles - Measurement of water vapour permeability of textiles for the purpose of quality control"