Design & Manufacture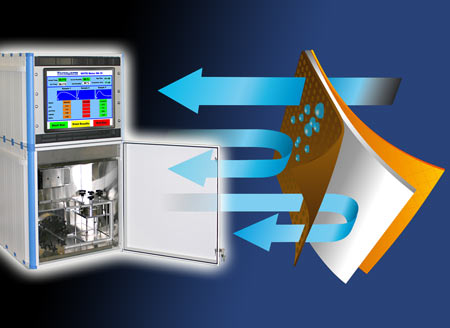 Versaperm has been at the leading edge of permeability measurement equipment for over thirty years – and such is the quality of our design and build that several of our earliest machines are still in place and working on a daily basis!

Our engineering and scientific experience in the manufacture of permeability instrumentation and accessories, combined with our absolute insistence on the quality of our precision machined components and assemblies, ensures that our equipment works first time, every time and for a long, long time!

As a world technology leader in our field,we are confident that our equipment is technically unrivalled. And, as most of our equipment is customised, it is not only uniquely versatile, but you can be sure that it will perform in exactly the way, and to the specification and accuracy, you want!

We are not tied in to any specific sensor supplier, so we can offer a truly vast range of measurement and detection systems – just click on our "Sensors" and "Gas Vapour" menus at the top of the page to see our most common ranges.

Numerous configurations of our equipment are available and we can determine the permeability of virtually anything, from a tiny sample up to an entire truck or even a wall!

We take fierce pride in the quality of our workmanship and the usability of our equipment. We are committed to maintaining our scientific edge, craftsmanship and our attention to the finest details.