Active Wear
Water vapour permeability measurement - one system for for development & QC, one for ISO standards
Versaperm supplies both traditional ISO vapour permeability equipment (which ensures formal standards are met), and also produces a considerably faster instrumental system for development work and quality control. Testing against standards takes several weeks to produce a single measurement, the Instrumental system can produce results in as little as thirty minutes in many cases.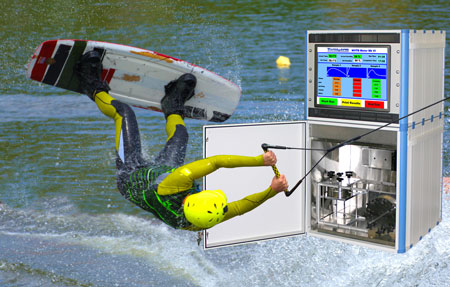 With the market for Activewear riding on the crest of a 200 Billion dollar wave, the demand for new high performance textiles puts manufacturers under considerable time pressures to develop and introduce new fabrics that are both innovative and smarter than ever before. The vapour permeabilities of both water and air are the critical factors in the development and quality control of "breathable" fabrics.
Everybody sweats and a crucial function of the way Activewear fabrics perform is how they transport water away from the body and make the wearer feel more comfortable. Moisture management is an important property of any textile, but especially those designed for active sportswear. It determines the comfort level of the fabric.

During energetic activity, clothes next to the skin become damp.  Sports wear acts as a heat barrier leading to a rise in both core body and skin temperature, which increases the amount of sweat - moistening the fabric which then evaporates, cooling the body. 

For this reason textiles worn next to skin need to both evaporate any perspiration and transfer moisture to the atmosphere. To be effective, this demands control over the vapour permeability of the fabric (including footwear).

The traditional ISO standard insists on using a gravimetric test for the measurement of vapour permeability of textiles (see the equipment in the image below), this requires filling a small cup with water, sealing it with the fabric under test, weighing it and then, some weeks later weighing it again to measure how much liquid has been lost. This is a very slow process. However, vapour permeability of the textile can also be measured using modern instrumental techniques (see image above). This has the major advantage of taking as little as from thirty minutes to a few hours to produce results - and the Versaperm vapour permeability system can even measure multiple samples at the same time. The equipment gives a very precise result with an accuracy in the Parts Per Million (PPM) to Parts Per Billion ranges (PPB).
Additionally, unlike ISO standard systems, Versaperm's instrumental equipment can optionally measure the vapour permeability of multiple gases, such as oxygen and water vapour, through the same sample at the same time.
The Versaperm vapour permeability instrumental system was developed from our experience in measuring very low water vapour permeability rates. This gave us the ability to perform breathability testing on fabrics and textiles such as Gore-TexTM. It can be used for both product development and the quality control of fabrics and garments and is ideally suited to textiles that need to allow the passage of water vapour (breathable), but strongly resist both water droplets and wind.
Once development is completed it may be useful for marketing reasons to demonstrate that the fabric complies with the historical ISO standard (15496:2004), and so Versaperm also produces a conventional gravimetric system for this purpose.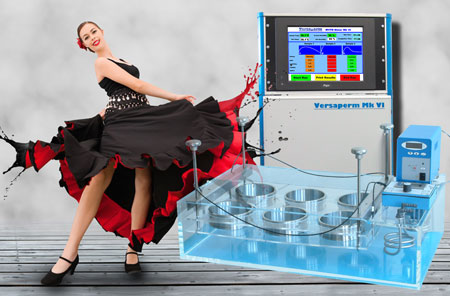 Weatherproof textiles are typically plain weaves with yarns coated with a durable water repellent (DWR) finish. Many also have a microporous or monolithic film, coating, or a bicomponent combination. Measuring the permeability of such fabrics has historically been fraught with difficulties, with different equipment producing wildly different results – often by as much as 4-500%.

For companies where the throughput is not high enough to warrant dedicated equipment, we provide a laboratory testing service.
Our gravimetric textile permeability measurement equipment, offers a comprehensive permeability testing service and consultancy. The equipment was developed for, and is fully compliant with the detailed specifications and requirements of ISO 15496.
Click here for a press release on the textile permeability testing of Activewear textiles
Click here for ISO's 15496:2004 standard on "Textiles - Measurement of water vapour permeability of textiles for the purpose of quality control"
* according to retail research company Edited