Cosmetics & cosmetic packaging
The critical role of vapour permeability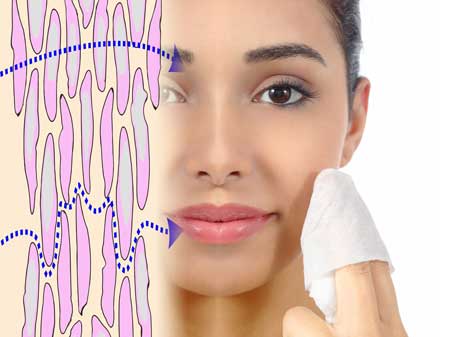 Although great strides have been made in transdermal delivery systems over the last few decades, the skin remains a limiting factor to the penetration and absorption of new products. Over the same time period, equal advances have been made in the way packaging materials preserve and extend a cosmetic's useable life before it starts to dry out or spoil.  In both of these the controlling factor is the vapour permeability.  And Versaperm offers a range of world leading systems to measure and check this for research, development and production/quality control.
Versaperm's latest multi-gas measurement equipment uses mass spectroscopy and other techniques, to measure permeability for any vapour, compound, gas or mixture of gasses with just a single measurement! 
Testing and optimising materials makes a substantial difference to a product's on-going quality and shelf life, as well providing optimum potency, hydration and fragrance.
Versaperm's system can measure the vapour permeability of materials, including skin samples, tubes, vials, thermoformed pots, bottles, sachets, foils, laminates, films and other barriers.  It can do this against multiple gasses at the same time with an accuracy is typically in the PPM (Parts Per Million) to Parts Per Billion range.
The Versaperm system is ideal for use in research, product development and quality control environments.  Additionally, the company offers both a consultancy and a permeability laboratory service for developers and packers that only need to test samples on an irregular basis.
ENDS
Please send any sales enquiries to
Versaperm Ltd: 10 Rawcliffe House, Howarth Road, Maidenhead, Berkshire, SL6 1AP, UK,
e.mail: info@versaperm.com Web: www.versaperm.com
UK Tel: +44 (01628) 777668
USA Tel +1 (617) 855-7477
For Further Press Information please contact:
Gerry Palmer @ the Palmer & Rose Partnership
Tel 01494 637499 
e.mail gerry@palmer-rose.co.uk