Cut medical contamination, boost protection, extend product life 
Of everything from blood products to PSE equipment and from drugs and sterilised products to oxygen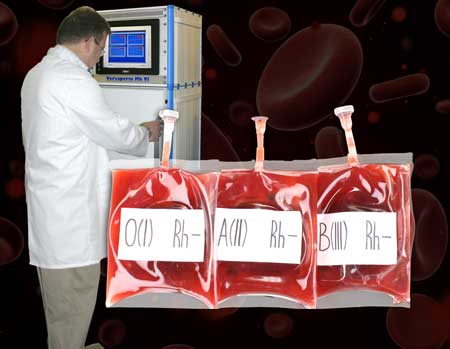 Water is by far the world's most damaging contaminant and its vapour can permeate in, or out, of any package taking biological and other contaminants with it. Blood products, medical gasses, PSE, syringes and other sterile products all become contaminated or damaged due to vapour permeability. Chemical and biological material can be carried through packaging and reduce product life.

To help prevent this Versaperm has introduced a multi-chamber instrument that allows you to identify and correct these problems by measuring the vapour permeability not just for water vapour but virtually any other gas as well*. 
The Versaperm instrument can measure several samples at the same time and is typically accurate in the Parts per Million (PPM) or Parts Per Billion ranges.  It can be used on fully finished products such as blood bags, PSE, packaging, tubes, tubs and any other containers.  It can also be used on standard material samples.
The system can produce results in as little as 30 minutes for some materials. 

As well as the equipment Versaperm offers a fast turnaround laboratory testing service and a technical a consultancy service.
                                                     ENDS
* Toxic, dangerous and radiogenic vapours can only be  used or measured under legally controlled conditions


Please send any sales enquiries to
Versaperm Ltd: 10 Rawcliffe House, Howarth Road, Maidenhead, Berkshire, SL6 1AP, UK,
e.mail: info@versaperm.com www.versaperm.com
UK Tel: +44 (01628) 777668
USA Tel +011 (617) 500-8607
For Further Press Information please contact:
Gerry Palmer @ the Palmer & Rose Partnership
Tel 01494 637499 
e.mail gerry@palmer-rose.co.uk