The critical O2 and H2O vapour permeability of medical gels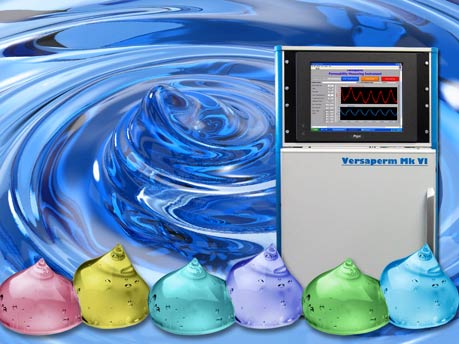 With the dramatic growth in the use of burn and hand sanitiser gels, the need for checking their critical O2 (oxygen) and H2O (water) vapour permeabilities has never been greater.  Versaperm has developed equipment and system for doing just that.  Measurements are fast and accuracies are in the PPM (Parts Per Million) to PPB ranges.

Burn and sanitiser gel markets are, individually, worth over $2B each and growing at 6-12% fuelled by favourable medical and government policies in many countries for burn gels, and by COVID for sanitising products.

Permeability specialist Versaperm's sensitive new mass-spectrometry based instrument to measure these crucial properties.  Not only for oxygen and water vapour but also for volatiles, aromatics and all other gaseous compounds, including trace gases.

Vapour permeability controls access of both oxygen and water vapour, which can be critical effective healing or sterilization.  The equipment is also ideal for medical and pharmaceutical applications ranging from drug delivery systems to medical gas lines and from inhalers to transdermal patches and beyond.

Versaperm's equipment can be used not only for sample materials but also for finished packages such as unitary dose blisters, tubing, seals and medical equipment.  It is fast, easy to used and accurate, it can even be configured to measure several samples at the same time and measure.
Versaperm also offers a technical consultancy as well as a laboratory testing service for companies who test too few samples to make the purchase of equipment viable.
ENDS
Please send any sales enquiries to
Versaperm Ltd: 10 Rawcliffe House, Howarth Road, Maidenhead, Berkshire, SL6 1AP, UK,
e.mail: info@versaperm.com Web: www.versaperm.com
UK Tel: +44 (01628) 777668
USA Tel +1 (617) 855-7477
For Further Press Information please contact:
Gerry Palmer @ the Palmer & Rose Partnership
Tel 01494 637499 
e.mail gerry@palmer-rose.co.uk