PRESS RELEASE
Small changes can have a very big effect on confectionery freshness, quality and shelf-life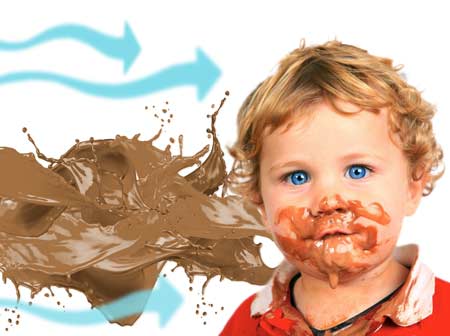 Small percentage changes to ingredients in fat, chocolate or other coatings & films can dramatically boost or decrease their permeability by factors of several hundred times! – and permeability directly controls the freshness, quality and shelf-life of baked products and confectionery.

Permeabilities not only vary with minor changes in ingredient proportions but also depend on production techniq ues and need to be tested both at the development stage and ideally, quality controlled. There are two ways to take advantage of this, either using permeability measurement equipment or a laboratory testing service – and Versaperm provides both of these options.

Rapid cooling can also change the permeability of some confectionery coatings and films by factors greater than ten-fold.

Water vapour and oxygen can be the curse of confectionery.  They make cakes go hard, biscuits go soft and slash the shelf life, freshness and quality of almost everything!
The Versaperm system works for all confectionery, packaging materials and products, including coatings and edible films.  It can also provide multi-chamber systems which measure permeability for several products at the same time. 
The equipment can also be used on films, flat material samples, or on complete finished products and packaging. 
Versaperm unique manufacturing process allows it to offer custom-built systems for the same price as conventional off-the-shelf systems and it is fast, reliable and easy to use.  It producs results that are accurate in the parts per million or parts per billion ranges and optionally offers the ability to control temperature, pressure and other environmental factors.  It can test metalized foil packages, chocolate films, laminates, sachets, sugar, starch and molecular barrier coatings. 

ENDS
Please send any sales enquiries to
Versaperm Ltd: 10 Rawcliffe House, Howarth Road, Maidenhead, Berkshire, SL6 1AP, UK,
e.mail: info@versaperm.com Web: www.versaperm.com
UK Tel: +44 (01628) 777668
USA Tel +1 (617) 855-7477
For Further Press Information please contact:
Gerry Palmer @ the Palmer & Rose Partnership
Tel 01494 637499 
e.mail gerry@palmer-rose.co.uk