Textiles and fabrics that breathe life into the economy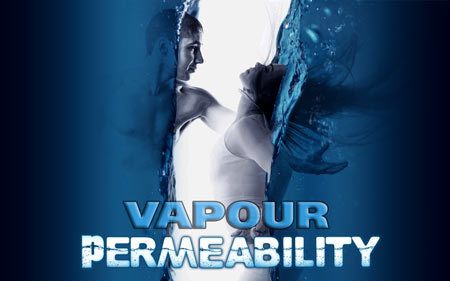 The developing technical properties of the trillion dollar a year textiles marketplace ia the driving force to a huge range of industries - from inflatable satellite components to active wear, from innovative wound dressings to airship's gasbags and from crop protection to re-enforcing reservoirs.  Usually, the critical property is the ability to breathe and for example, let oxygen in whilst keeping water vapour out. Versaperm produce the specialist equipment that allow this to be tested and measured.
There are two main methods to determine vapour permeability – one follows the ISO standard (15496:2004) but takes several weeks for each measurement, the other is to use a modern instrumental measurement technique which can take as little as 30 minutes to achieve the same precision.  Versaperm produces systems for both options.
The instrumental equipment is easy to use and requires at most minimal training to give results that are accurate in the Parts Per Million (PPM) to PPB ranges.  It can control environmental conditions such as saturation, temperature, pressure, diurnal and other cycles. It allows users to test both simple and multi-layer fabrics as well as measuring several samples or finished products at the same time.
Versaperm equipment's highly innovative design allows customised production for the same cost as a regular, standard meter.  It can be used on almost any material and all non-prohibited gasses – including water vapour, oxygen, helium, nitrogen, CO2 and hydrocarbons.  It can also measure the overall permeability of textiles, laminates, coatings and even some complete garments.
As well as developing and manufacturing the instruments, Versaperm also runs a laboratory testing service and a consultancy.
ENDS
Please send any sales enquiries to
Versaperm Ltd: 10 Rawcliffe House, Howarth Road, Maidenhead, Berkshire, SL6 1AP, UK,
e.mail: info@versaperm.com Web: www.versaperm.com
UK Tel: +44 (01628) 777668
USA Tel +1 (617) 855-7477
For Further Press Information please contact:
Gerry Palmer @ the Palmer & Rose Partnership
Tel 01494 637499 
e.mail gerry@palmer-rose.co.uk