Aerospace and Airships …the fabric of success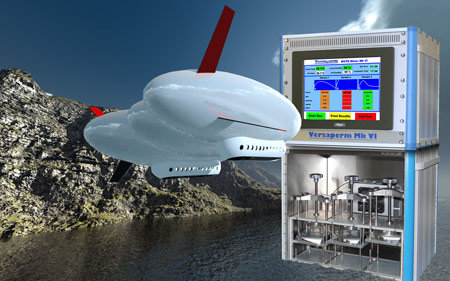 Absolute safety is critical in the airship and aerospace industries and, in turn, vapour permeability is critical  for safety.  Not just for gasbags but for aviation fuel systems, seals, electronics, hydraulics, refrigerants and much more.

Versaperm's mass spectrometer based equipment can measure vapour permeability for all of the gases and gas mixtures used by the industry as well as across a wide range of relevant pressures, partial pressures and temperatures, even into the supercritical areas. 

The equipment can measure the permeability of flat sample materials, formed components, complete finished products or enclosures and can work on several samples at a time.  It offers a simple to use automated control panel with a large touch-screen interface and needs little re-calibration and requires, at most, minimal training. 

The equipment is used to determine permeability not just for the increasingly technical airbag fabrics but also to solve other vapour problems that can cause failures in electronics, computers, seals, valves, membranes as well as in structural and mechanical systems.  

Sensitivity and accuracy depend on the vapour and materials but are typically in the PPM (Parts Per Million) range, with PPB (Parts Per Billion) for some materials.  Results are precise and highly repeatable.

As well as designing, manufacturing and supplying the equipment to Aerospace and Standards agencies around the world, Versaperm offers a laboratory testing service and consultancy services.

ENDS
Please send any sales enquiries to
Versaperm Ltd: 10 Rawcliffe House, Howarth Road, Maidenhead, Berkshire, SL6 1AP, UK,
e.mail: info@versaperm.com Web: www.versaperm.com
UK Tel: +44 (01628) 777668
USA Tel +1 (617) 855-7477
For Further Press Information please contact:
Gerry Palmer @ the Palmer & Rose Partnership
Tel 01494 637499 
e.mail gerry@palmer-rose.co.uk